HOW DO I USE MY FORM?
Firstly, you will need to be logged in. If you don't have an account you can register here. Once you're logged in, you should go to +Add Tip page and then click on the refresh button located on the My Form widget: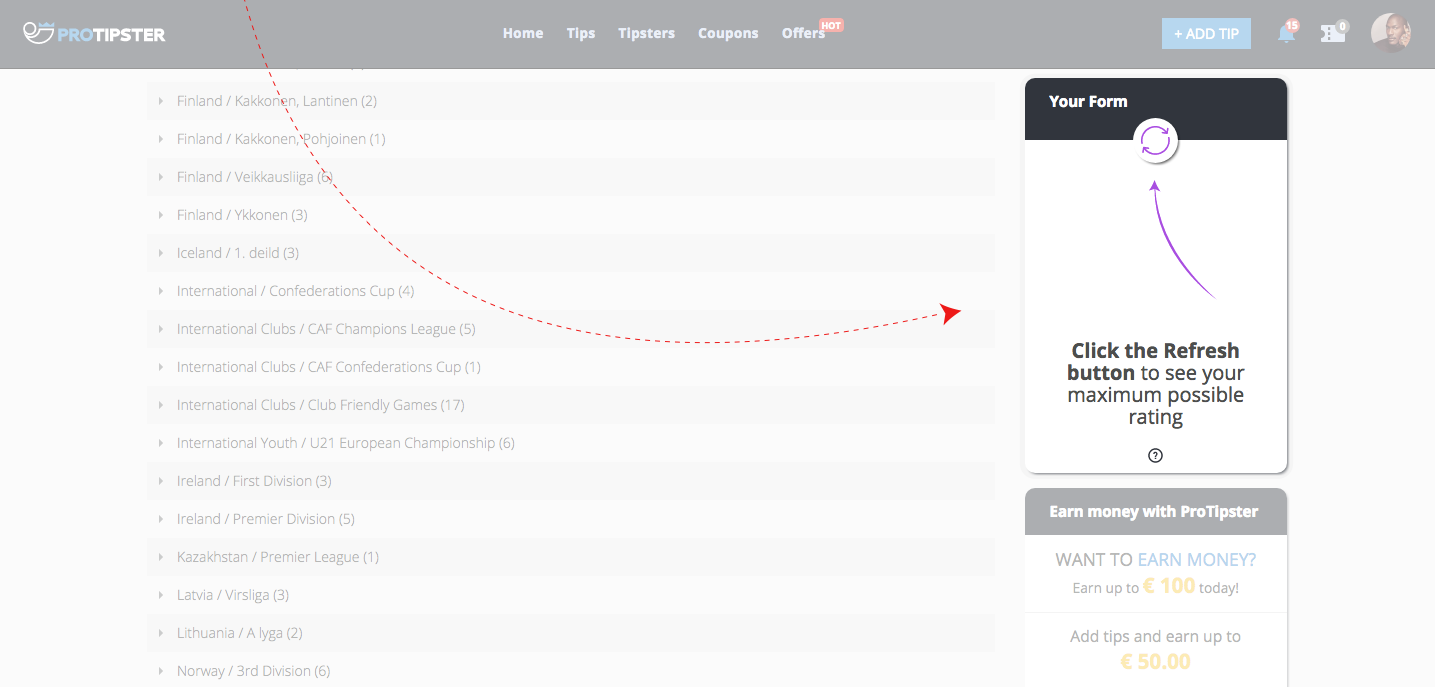 My Form will check your historical performance and will display your current form for a particular tournament/team: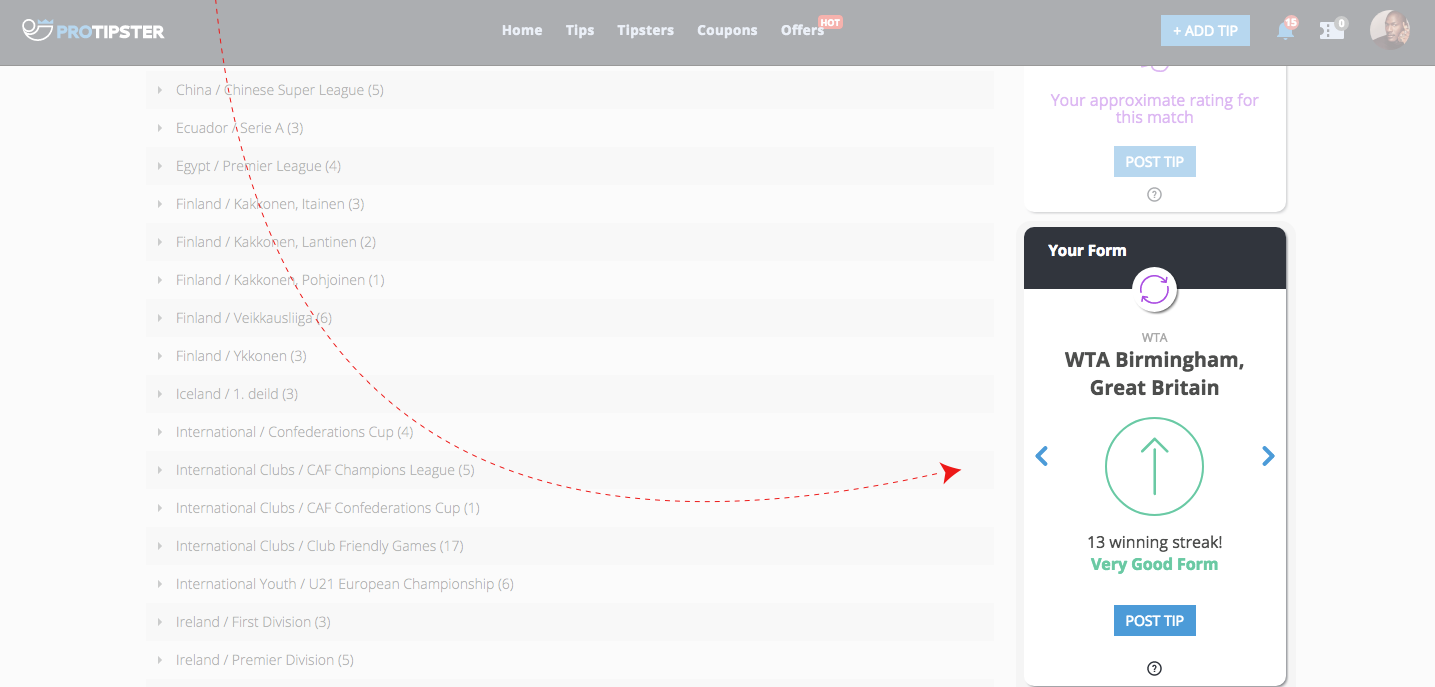 You should use the suggested tournament/team to post tips and improve your form even further.
If your performance is low for any tournament/team played within next 24h, then My Form widget won't be able to show you any result: